Social networking sites, or SNS for short, are widely used around the world by people of all ages and backgrounds. It's not unusual to have multiple SNS accounts, or for one user to utilize one platform for multiple purposes. Each platform has a slightly different target user and purpose, although there is a lot of overlap. Japan is no exception, with the average adult being registered on several different platforms. However, Japanese users differ from those in other countries as to which SNS platforms are preferred. As an example, Instagram was slower to catch on in Japan than it was in other places, although its Japanese user base is now a healthy size. Another notable difference is that, unlike other countries, WhatsApp is not among the most popular SNS platforms.
Despite the differences, SNS is big business in Japan and is a quickly-evolving world. Here are the six most popular SNS platforms in Japan.
Line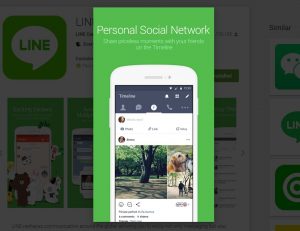 Though relatively unknown outside of East Asia, Line is by far the most-used social networking app in Japan. In a recent survey, 82.5% of participants reported using Line. And, in April 2019 the app had over 80 million active users within Japan. So, what is Line anyway? It's both a chat app and a networking app that also allows users to make free voice calls to one another, send files, play games, and more. Line's simple layout and fun features, such as a news feed and animated graphics to use in chats, make it popular with users of all ages and across demographic groups. It's not uncommon to see both elderly people using it to communicate with their families and children logging in to enjoy playing games with their friends. Although it's primarily a mobile app, there is a desktop version as well, making it easy to use in any setting.
TikTok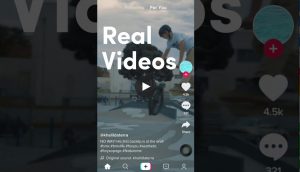 TikTok is quite new, having just launched in 2017 by Chinese company ByteDance. However, it has exploded in popularity and is the fastest-growing SNS app in Japan. TikTok is a platform that allows users to share funny and entertaining videos that are very short–just 15 seconds or less in length. It is extremely popular with younger users around the world, and the company recorded over one billion downloads in a one-year period. Currently, TikTok has more than 9.5 million active users in Japan.
Instagram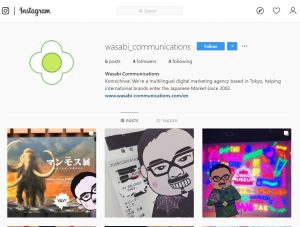 Now reporting over 1 billion registered users worldwide, Instagram has quickly established itself as the hottest new SNS app. In fact, over 500 million Instagram stories are shared on the app each day! While not as widely-used in Japan as in some other countries, its user base here is growing. In June of 2019, there were approximately 33 million active users in Japan. What started out as a simple way to share photos with friends and meet new people has blossomed into a thriving global community. It is now even possible for users to shop for products directly through the app. The app has appeal to users across a wide spread of demographic groups, with nearly an equal number of male and female users and the predominant age groups of users ranging from the twenties to users well into their fifties.
Facebook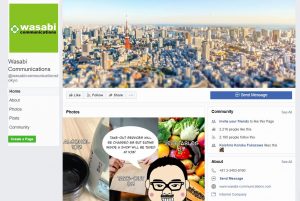 Facebook is a household name in places like the United States and boasts more than 2.3 billion users worldwide. Facebook is a constantly evolving SNS platform and offers various features for users, such as the option to post birthday cards on friends' pages, chat privately with other users, and post stories. As on Instagram, the stories feature is increasingly popular, with more than 300 million stories shared each day on Facebook. Users' news feeds are updated according to their preferences and interests, offering a customizable experience. Other conveniences that users love include reminders about friends' birthdays, so that you never have to send a belated greeting. Users can also join and create groups based on interest and geographic area. With so many people engaging around the world on a daily basis, there is something here for everyone.
Twitter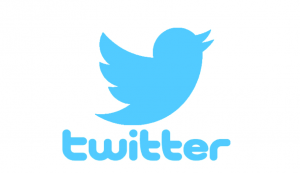 Twitter, the micro-blogging SNS platform that requires posts to be 280 characters or less in length, now has a user base of over 330 million. In addition to mainstream users, Twitter is also home to accounts for celebrities, businesses, and politicians, providing a platform of equal standing for people and groups across society. Users love the ability to post and spread content quickly, and to engage with one another on all sorts of topics. Twitter also allows users to post pictures and other media, making it a great place to find entertainment and news as well. In the last year or so, Twitter recorded a drop in its number of users, but this was due in large part to measures it put in place to delete spam and inappropriate accounts. It is committed to creating a platform where users can feel safe, and it regularly checks on content and accounts to maintain its status and integrity as a reliable SNS service.
YouTube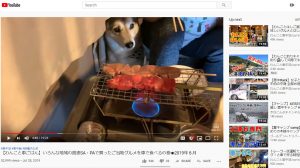 YouTube is the most popular SNS platform for video and audio content of all lengths. The platform currently has around 1.5 billion registered users worldwide, and a recent study found that 45 million people in Japan use YouTube on their smartphone each month. YouTube is also a growing source of Japanese influencers: in 2017, more than 4,000 Japan-based channels had over 10,000 subscribers, and that number has been growing by about 1,300 each year since.
Conclusion
While the SNS platforms preferred by Japanese users may be slightly surprising, the social networking world has become an integral part of life in Japan. With the number of active users rising each year, it's a safe bet that these platforms aren't going anywhere any time soon.