Wasabi Communications is a Tokyo-based multilingual digital marketing agency which has been helping companies around the world successfully enter the Japanese market since 2002.
WHO WE ARE
We are an international team of experienced, multilingual consultants able to bridge the communication gap often found in global projects through professional digital marketing solutions tailored to your organization.
WHAT WE DO
Our services cover the full spectrum of Japanese SEO/SEM and digital marketing allowing us to support you at all stages of your marketing strategies in Japan.
WHY USE US
We work closely with your organization to provide highly customized Japanese SEO/SEM and digital marketing solutions depending on your specific needs. Wasabi Communications gives you expertise on the ground in Japan, with the ease of doing business in your language.
DIGITAL MARKETING SERVICES
OUR CLIENTS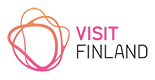 "Its the first time our SEM vendor has delivered on budget for the month and at the highest rate of return in the 2 years that I have managed the business here. For every $1 spent, you've returned $7.60; surpassing our U.S. operation by +$3 per ad dollar spent!"