If you've purchased something online recently, you're not alone: in the year 2020, some 2 billion people are expected to make online purchases. ECommerce is big business, and it continues to grow year after year.
Japan's eCommerce market has quickly established itself as one of the most competitive markets in the world, and for good reason. With each household in the Kanto region spending an average of 7,234 yen per month on online purchases, eCommerce has established itself as the most lucrative marketplace for many retail businesses. Japanese consumers are an enthusiastic market, and there's a platform for nearly every type of retailer.
Here's a rundown of the most popular eCommerce platforms in Japan.
Amazon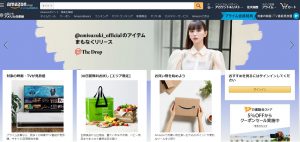 When it comes to eCommerce on the global stage, everyone knows that Amazon is king. Amazon Japan had a slower start than Yahoo! Japan, Rakuten Ichiba, and others, but it's recently become the top-ranked eCommerce website in number of sales. From 2015 to 2018, Amazon Japan's sales increased a whopping 44%, propelling it to become one of the most-visited eCommerce websites in the country. In fact, as of 2018, Japan was Amazon's third-largest market worldwide. In the month of June 2019, it recorded over 519 million site visits. It's now become a go-to for consumers in Japan not only for household goods and electronics, but fashion as well.
Rakuten Ichiba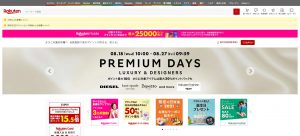 Before Amazon became the biggest name in Japan's eCommerce scene, Rakuten dominated the market. In fact, Rakuten has often been called "the Amazon of Japan." Founded in 1997, its B2B2C eCommerce platform is among the world's leading eCommerce companies by sales. Rakuten is a savvy company, with numerous joint ventures and expansions outside of Japan. It has a loyal customer base and continues to be a heavy hitter in the Japanese eCommerce scene.
Yahoo! Shopping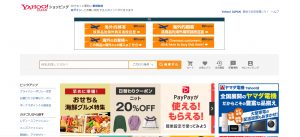 Yahoo! is, of course, one of the most well-known and long-established companies involved in eCommerce. Yahoo! Japan was established back in 1996 as a joint venture between Yahoo! and Softbank and the company grown massively in revenues and offerings since then. In the last year, Yahoo! Japan has made no secret about ramping up its eCommerce activities in its desire to take on industry giants Amazon and Rakuten.
Zozotown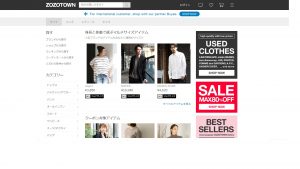 Zozotown is not as well-known as the top three mentioned above, but it is Japan's largest eCommerce marketplace specializing in fashion. With a creative team behind its operations, it has not been afraid to take risks and establish itself as a vanguard in the online fashion industry. The company is a forward-thinking marketplace that currently offers products from more than 7,300 brands from over 1,200 shops. With Yahoo! Japan now interested in purchasing 50% of the company's shares, it's again poised to undergo major growth in the near future.
Qoo10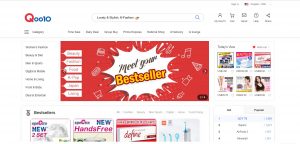 Singaporean Qoo10 has been a major eCommerce platform throughout various parts of Asia since its launch in 2010, and Japan is no exception. Qoo10 offers a huge variety of products, including personal items, health and beauty products, and fashion goods. It is increasingly popular among young women in Japan and has been named the best online retailer twice by AsiaOne's People's Choice Awards.
Lohaco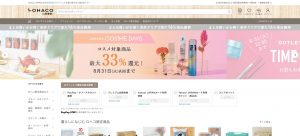 Lohaco, whose name derives from the phrase "Lots of Happy Communities," is the product of a collaboration between Yahoo! and office supply giant Askul. Despite only having come onto the eCommerce scene in 2012, Lohaco has been quick to catch up to its competitors. In its second year of operation it achieved more than 120% of its sales targets, with revenues of more than 100 million yen. Lohaco is focused on providing daily goods and office supplies, and currently offers more than 180,000 products to a growing consumer base.
Wowma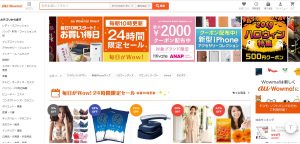 Wowma, another popular online marketplace, was launched as a result of the collaboration between DeNA Shopping and au Shopping Mall. It accordingly operates primarily through it mobile site, which boasts more then 38 million registered members. Its ease of use and product offerings have made it popular among women in Japan. The platofrm makes it easy to purchase necessities such as daily items and groceries, as well as insurance and mortgage services.
Mercari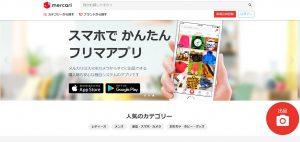 Mercari is a mobile app that allows users to buy and sell items with one another, and it's certainly got a solid handle on this business model: out of the consumers in Japan who use community marketplace apps, 94% use Mercari! Its success is due in part to its easy-to-use design and its unique shipping system, which allows its users to send items anonymously. The app was first launched in Japan in 2013 and the company has since expanded its operations to the United States.
With so many opportunities for enterprises of all sizes in the Japanese eCommerce market, competition can be fierce. That's why Wasabi Communications is ready to give your business a local advantage. With our extensive experience and insight into eCommerce in Japan, our international team is your go-to agency for getting started or boosting your business.
Reach out to us today to discuss how we can help.