It's been said that cash is king, but in today's economy that may not always be the case. The cashless trend is a global phenomenon, and while it has been relatively slow to develop in Japan, it has gained a lot of ground recently as new technologies become embedded in daily life. It's important to know what this means, both for businesses and consumers.
So what is "cashless," anyway? Cashless refers to any method of paying for goods or services that does not involve paper money or coins. This means that any payment made by credit or debit cards, electronic transfers by bank account numbers or QR codes, and services such as PayPal or Venmo, among others, are considered cashless.
Cashless payment is convenient in several ways. It's a smooth process and is easy to track and keep records of. It's more difficult to make mistakes with cashless payment methods, and it relieves the worry of having to carry cash around.
Cashless payment methods have already gone mainstream in other countries, such as China, South Korea, Sweden, and the United States, which are rapidly moving toward a cashless business model.
In fact, the Ministry of Economy, Trade and Industry found that, in 2015, more than 80% of transactions in South Korea were cashless, and in China and Canada the rates were 60% and 55%, respectively. In the intervening years since the data was gathered, rates of cashless payment have increased globally. However, the Ministry of Economy, Trade and Industry estimates that Japan's cashless payment rate is only about one-third of the rate of China.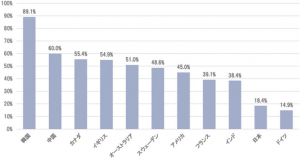 (Graph from Nikkei)
In addition to keeping up with other countries in order to stay competitive in the global economy, with the influx of international tourists in Japan in the run-up to the 2020 Tokyo Olympics, the Ministry is encouraging businesses to offer more cashless options to cater to travelers. Businesses that accept cashless methods of payment will make it easier for tourists to make purchases, and the boost in business could have a significant positive impact on the local economy.
If it's so convenient, why isn't it more popular in Japan already? There are a few obstacles that businesses face when converting to a cashless system. They have to determine which system will be most beneficial and convenient for their organization and their customers. They have to figure out how to change the way payments are handled, which could include new equipment, training employees, and other factors. And perhaps most significantly, businesses must file an application with the government and gain official approval to begin offering cashless payment options to customers. As of September 6, 2019, around 580,000 such applications were awaiting government approval.
It's not only businesses who face difficulties in transitioning to a cashless society. Consumers, too, have to change their habits, and, in some cases, their beliefs. For example, many people are wary of electronic payment methods due to concerns because it requires giving out personal information. Fraud and identity theft are other common concerns, and some consumers report being reluctant to embrace cashless payment methods because it can be difficult to know where all of your money is if it is spread across several different methods or accounts.
In addition, it's important to keep in mind that Japan is a country with a large population of elderly people, who may not own devices like smartphones or be willing to learn how to use a new method of payment.
For these reasons among others, regular cash transactions and outdated systems like the "daibiki" cash-on-delivery payment system available at convenience stores around the country continue to be preferred.
However, things are beginning to change, and there are definite signs that cashless payments will become mainstream for this generation.
There are a number of different options available, which gives consumers a lot of freedom of choice as they delve into the cashless world.
Some of the most popular cashless payment methods in Japan currently are:
Origami Pay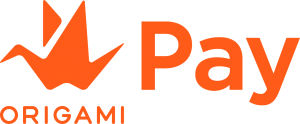 Origami Pay is a QR-code based payment system that operates on a mobile app. Origami Pay was launched in 2015 and currently has more than 1.45 million partner stores within Japan, and more than 1,000 partner stores internationally. Part of its appeal to consumers is its offer of discounted goods and services with certain stores.
Rakuten Pay


Rakuten Pay is another QR-code payment method that operates through a mobile app. It is owned by online shopping giant Rakuten and is Japan's most used payment app. Rakuten Pay works by linking users' accounts to their credit cards. It is attractive to many consumers because it offers reward points that can be redeemed at various retailers.
LINE Pay

LINE Pay is a payment method provided by the messaging app company LINE. To use this service, users add money to their LINE account through their bank or at convenience stores. More than 79 million people in Japan use LINE, making the app a multifunctional tool for modern daily life.
PayPay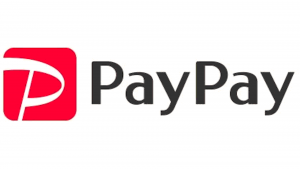 PayPay is a mobile app payment option that uses either a QR code or a barcode that can be scanned. The app is directly linked to users' bank accounts or Yahoo! Wallet accounts. It is quickly becoming popular and is accepted at more than 100 stores and chains, including Family Mart and Mini Stop.
D-Pay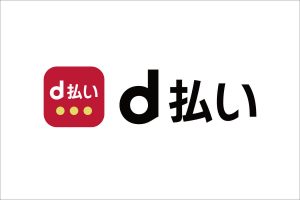 Cell phone company NTT DocoMo's mobile payment system, D-Pay, or D-Barai, allows users to pay their phone bills and make purchases through the app. It also has a rewards system that can be redeemed and applied to purchases or cell phone bill payments.
au PAY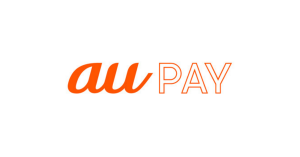 Offered by cell phone company au, au PAY is another app-based QR code payment method. au and Rakuten have formed an agreement which allows au PAY users to make payments on the same system as Rakuten Pay, which means retailers do not need any additional equipment to accept both methods.
merPay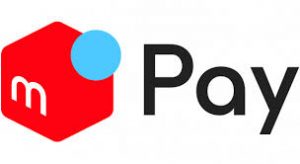 Online resale marketplace mercari allows users to link their bank accounts to the merPay app to make purchases. Users who sell items through mercari can also use their earnings on the app for payment without the need to transfer money to a bank account first.
Interested in learning more? Contact(make this word a clickable link to contact page) Wasabi Communications at our Tokyo office today!